Covid-19 Sanitising with
Fogging Machine
CAAW committed to Protect everyone from Covid-19
CAAW is an essential service given our contract with Great Wellington Regional Council to sanitise surface against corona virus for public buses/trains since 2020 which is a global outbreak of a disease. We have been also providing the sanitising service for schools, restaurants, offices, churches, warehouse and more.
 We can arrange customized COVID-19 cleaning and disinfection services to make you feel safe and comfortable from the virus wherever you are. With our national disinfection expertise, and specialized skills in providing cleaning services to healthcare facilities, we are prepared to handle the unique needs that this pandemic has created.
 (Proven to kill 99.9% of Covid-19 Virus)
Novālent bonding antimicrobial (BIOSHIELD 75) sprays on and stays on gives you 90 days protection. On any surface, Novālent bonding antimicrobial creates an invisible film that stays active and anchored through daily usage.
Environmentally smart
NO Toxins
Odor-free
Non-Corrosive
90 Days of protection against harmful Bacteria, Fungi, Mould & Mildew
EPA-approved for use on food contact surfaces and non food contact surfaces
One application lasts up to 3 months and through multiple cleaning cycles
Safe, non-toxic and environmentally responsible
Can be used in Spray bottles and Fogger machine.
Used in Medical and healthcare, schools, food manufacturing area, hospitality, Animal Health, Household, and more.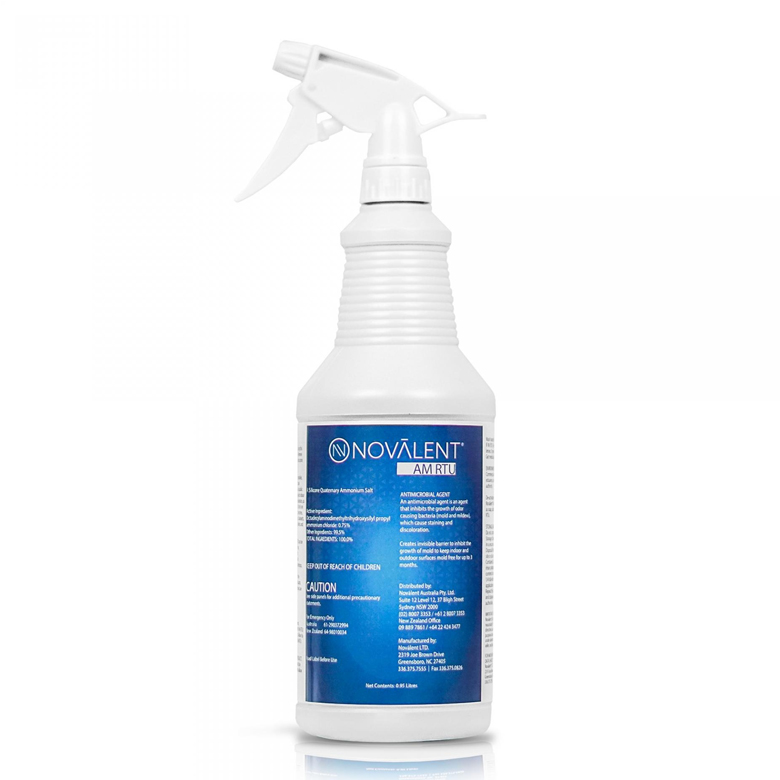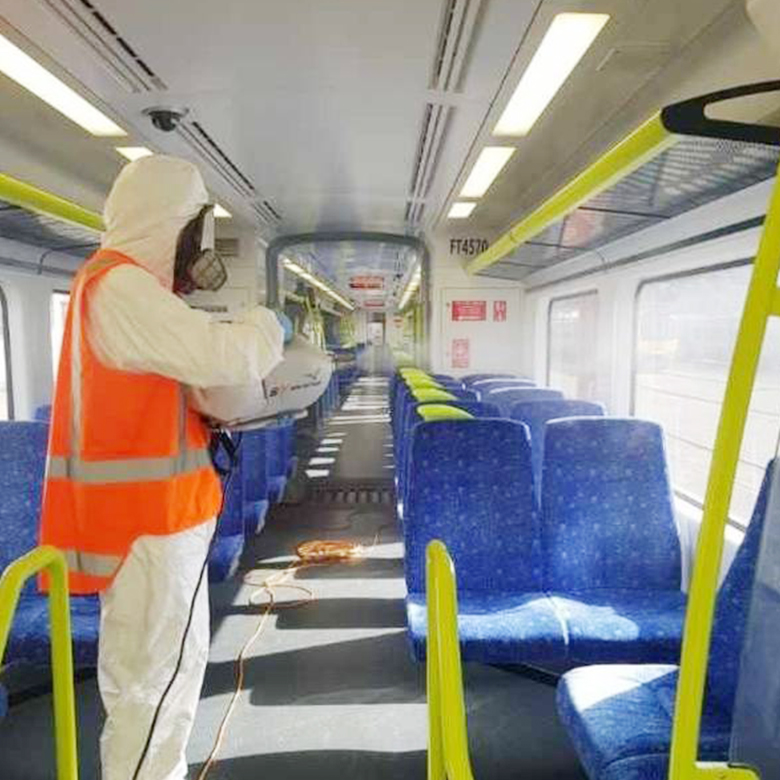 A revolutionary approach to healthcare, food safety and animal health (Biosheild-75)
Traditional sanitisers stop working once they dry. The moment microorganisms are reintroduced to a clean surface, regrowth begins, and the threat returns.
Novālent bonding antimicrobial finally gives you the upper hand.
Turn any surface into a microbial no-zone
• From floors and walls to fixtures, food prep areas, and food processing equipment, Novālent bonding antimicrobial turns any surface in your facility into a no-go area where microbes can't survive or replicate.
• Continual biostatic action stays effective through daily cleanings and use
• Reduces the risks of surface cross-contamination, shutdown or non-compliance
• Compliments normal cleaning regimens and improves overall cleaning efficiency
• Blocks those typical harborage areas from microbial growth
• Inhibit bacteria and fungi from returning to your Novalent-treated surfaces
Approved BY
• Ministry of Primary industry, NZ /  Environmental Protection Authority, NZ
• Asurequality, NZ / New Zealand food safety, NZ
• EPA (Environmental Protection Agency), USA